Le 5ème single Keyakizaka46
Ce single se nommera "Kaze ni Fukarete mo" et sortira le 25 octobre.

Les covers n'ont pas encore été dévoilé.

Voici la setlist
Type A

1 - Kaze ni Fukaretemo
2 - Soredemo Aruiteru
3 - Kekkyoku, Janeshika Ienai

Type B

1 - Kaze ni Fukaretemo
2 - Soredemo Aruiteru
3 - NO WAR in the future

Type C

1 - Kaze ni Fukaretemo
2 - Soredemo Aruiteru
3 - Hiraishin

Type D

1 - Kaze ni Fukaretemo
2 - Soredemo Aruiteru
3 - Nami uchigiwa wo hashiranai ka?

Regular

1 - Kaze ni Fukaretemo
2 - Soredemo Aruiteru
3 - Saisesuru saihou
Source Site officiel Keyakizaka46 - Forum Stage48
Vidéo du tournoi Janken
Le MV "Maa ii ka?" avec Shiraishi Mai et Akimoto Manatsu
Source Twitter Markas48 - Nogizaka46 Democracy
Watanabe Mayu dans un drama
Elle apparaitra dans l'épisode spécial du drama "Meibugyo! Toyama no Kimushiro".

Il aura une durée de trois heures et sera diffusé sur TBS aujourd'hui.
Source JShowbiz - Daily AKB48
Premier rôle principal pour Fukugawa Mai
Elle jouera dans le film "Bread to Bus to 2 dome no Hatsukoi" qui sortira le 17 février dans les cinémas japonais.
Le site officiel du film

Source JShowbiz
Vidéo Yoshiki Channel x Nogizaka46
Vidéo du concert de graduation d'Oya Masana
Saito Asuka x Mouse
Source Nogizaka46 Democracy
Vidéo making of de Matsui Jurina pour le magazine BLT
Source JShowbiz
Il y a un an ...
*Kondo Moeri et Kita Reina annonce leur graduation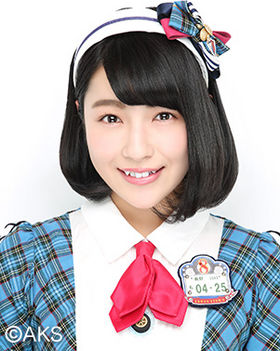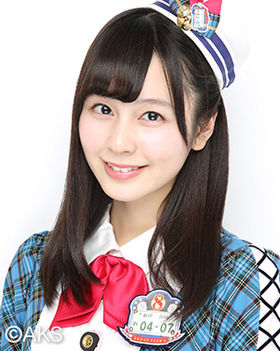 *Deguchi Aki annonce son nouveau single "Zettai Teki Seiten Aozora" pour le 16 novembre
*Miyamae Ami et Murai Junna participe à leur dernier handshake
L'anniversaire du jour
*Uchiyama Natsuki fête ses 22 ans
Source Wiki Stage48
Voir aussi: