La cover d'Oneiric Diary des IZ*ONE
Les IZ*ONE ont révélé aujourd'hui la cover de leur dernier mini album.

L'album est sorti aujourd'hui.

Vous pouvez le commander sur CDJapan : KIT version (2 571 yens - 21,06€) - 3D version (2 156 yens - 17,66€) - Regular version (1 883 yens - 15,42€)
Le teaser du MV de "The secret story of the swan"
Welcome & The secret story of the swan
Sources JShowbiz - Twitter Markas48 - Blog Produce48 M 1 ~ 2
L'unit Charming Trip arrive sur Instagram
L'unit STU48 composée de Torobu Yuri (Leader), Ishida Chiho, Ishida Minami, Iwata Hina, Tanaka Kouko et Shintani Nonoka ont désormais un compte Instagram.

Source JShowbiz
Le CM Hinatazaka46 x ACUVUE
La chanson utilisée pour le CM est Sonna Koto Nai yo.

Source JShowbiz
L'ex Team 8 Sato Shiori ouvre un magasin en ligne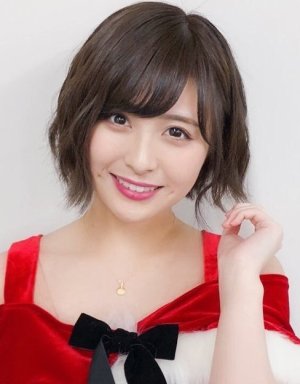 L'ancienne membre AKB48 vient d'ouvrir son magasin en ligne.

Source Blog SKE48 Matomemon
Le teaser du MV BNK48 "It's life"
Cette chanson fait partie du documentaire BNK48 One Take.

Source JShowbiz
Les vidéos des membres
IZ*ONE Eating Trip
Episode 3
Episode 4
Shimazaki Haruka
Nakanishi Chiyori
Iso Kanae
Ishizuka Akari
Les anniversaires
Mimura Hino fête ses 18 ans
Hinochan est née le 15 juin 2002 dans la préfecture de Saitama.

Elle est une membre du 3ème Draft (21 janvier 2018). Elle fait partie actuellement des Kenkyuusei NGT48 (12 juin 2018).

Elle est de l'agence Flora.

Sa présence sur les réseaux sociaux : 755 - Instagram

Source Wiki Stage48
Mineyuki Rika fête ses 20 ans
Rika (ou Yukirika) est née le 15 juin 2000 dans la préfecture d'Ehime.

Elle est une membre de la 2ème génération STU48 (27 octobre 2019).

Source JShowbiz
Murayama Yuiri fête ses 23 ans
Yuirii est née le 15 juin 1997 dans la préfecture de Kanagawa.

Elle est une membre de la 13ème génération AKB48 (24 septembre 2011). Elle a été promue dans la Team 4 le 24 août 2013 (lors du AKB48 5 Big Dome Concert).

Elle a participé aux A Sides : Jabaja - Teacher Teacher - Sustainable - Shitsuren, Arigatou
Sa présence sur les réseaux sociaux : Youtube -Twitter

Source Wiki Stage48
L'ex HKT48 Inoue Yuria fête ses 21 ans
Source Wiki Stage48
L'ex JKT48 Yansen Indiani fête ses 21 ans
Source Wiki Stage48
L'ex AKB48 Oe Tomomi fête ses 31 ans
Source Wiki Stage48
Voir aussi: